Hover over an image to see title, click to purchase or learn more.
Paperback edition of Kavanah 5778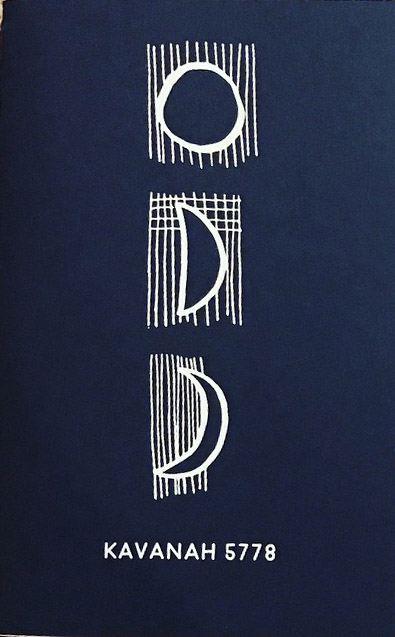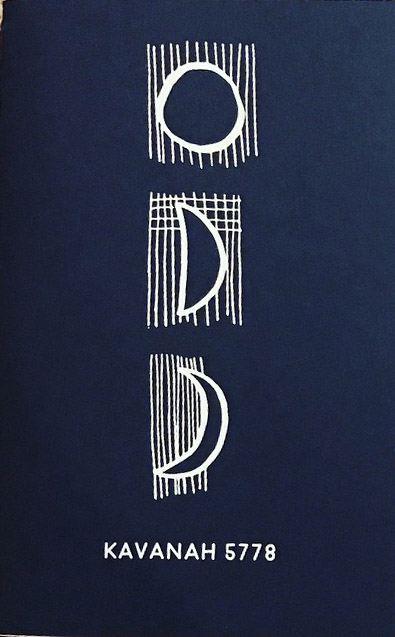 Paperback edition of Kavanah 5778
Kavanah (meaning "intention") 5778 is a journal companion for the High Holidays. It is intended to be used at this particular moment of resetting our intentions, or "kavanah". The pages hold prompts for writing and action, as well as a timeline that connects current aspects of everyday life to a chronological (yet abbreviated) ordering of the Rosh Hashanah and Yom Kippur service. The idea is to check in with ourselves so that a practice of awareness may built up throughout that sacred time, priming us for the inevitable unknowns in the year to come. I hope that Kavanah 5778 will prepare the participant for being a better citizen of the world and humanity in the coming year.